Just a little reminder that i'll be introducing three of my favourite musicals this weekend at The Bloor.
Also the Wright Stuff Pass for the remainder of the festival is available at totix.ca, now with an extra tasty discount as we near our mid-way point!
Just $40 (CDN) to see all this:
SATURDAY, MARCH 14 9:45 Head
SUNDAY, MARCH 15 7:00 Dames 9:00 Phantom of the Paradise
SUNDAY, MARCH 22 5:00 Spaced Marathon
SUNDAY, APRIL 5 7:00 Kung Fu film TBA 9:30: Drunken Master
SUNDAY, APRIL 12 7:00 The Brood 9:00 Last Night
This weekend' schedule below.
Saturday, March 14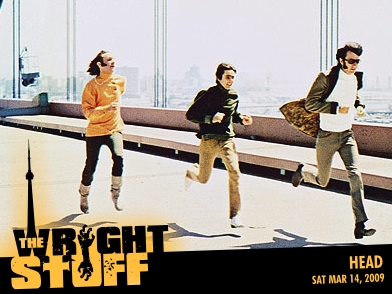 9:45 Head (Bob Rafelson, 1968)
Before he directed Jack Nicholson in Five Easy Pieces, Bob Rafelson directed The Monkees in Head.
Edgar Says: They may have never existed without The Beatles, but the Monkees one cinematic contribution manages to outweird the Fab Four. "Head" is one of the best, most ambitious and downright insane films ever made by a band. As well as a mindbending meta script by Bob Rafelson and (yes) Jack Nicholson, the songs are just sublime; Porpoise Song, Circle Sky, Can You Dig It? and Daddy's Song. A contact high guaranteed.
Sunday, March 15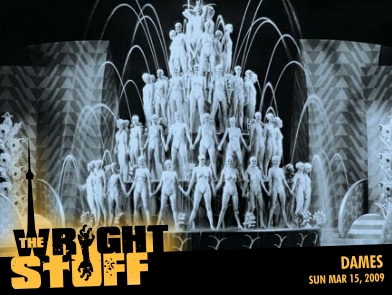 7:00 Dames (Ray Enright & Busby Berkeley, 1934)
How often do you get to see a Busby Berkeley musical in a theatre?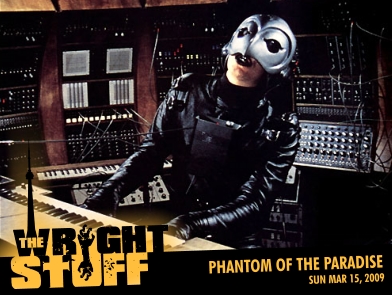 9:00 Phantom of the Paradise (Brian De Palma, 1974)
De Palma (Scarface, The Untouchables) does a rock update of The Phantom of the Opera.
Edgar Says: If you are a fan of Michel Gondry and yet have never seen a Busby Berkley film, you need to rectify this immediately. Whether you are a musical fan or not, you cannot fail to be dazzled by the eye popping beauty of his choreography. The fact that his wildly inventive setpieces were made in the 1930s is just staggering, they still look impressive by today's standards. And "Phantom Of The Paradise" is one of my all time favourite movies. Brian De Palma and Paul Williams' 1970's rock opera is genuine one off; satirical, magical, dark and hilarious. It's both one of the most atypical films in De Palma's canon, and one of his best.