The Wright Stuff continues this Sunday, 12th April… but is it the end?
David Cronenberg and Don McKellar might have you think so as i present a double-bill of my favourite films from them, The Brood and Last Night respectively.
Don McKellar is confirmed as a special guest… there may well be others.
So welcome to the end… starting at 7pm, The Bloor, Toronto.
Sunday, April 12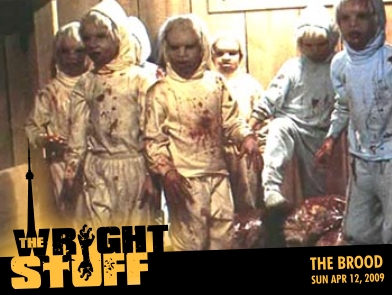 7:00 The Brood (David Cronenberg, 1979)
Cronenberg's breakthrough body-horror.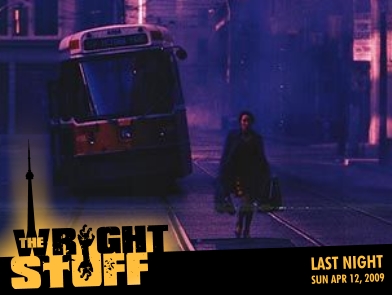 9:00 Last Night (Don McKellar, 1998)
The end of the world, as experienced by Torontonians.
Edgar Says: Two of my very favorite Canadians films. David Cronenberg is the King Of Canada as far as I'm concerned. I was watching his films and seeing Toronto on screen, before I even knew where it was. His body of work and his journey from making genre films to being one of our most lauded international auteurs continues to amaze. "The Brood" is a cult classic and deserves to be seen more often.  Cronenberg also appears in "Last Night", an outstanding film about the apocalypse by the great Don McKellar. This bleak gem is one of the films that influenced "Shaun of the Dead", so I'm very happy to present it at the Bloor. See you there.