Hello there, I wanted to rescue some of my old MySpace blogs and archive them here on my own site. Over the next few weeks I will retroactively chronicle a particularly colourful period exactly two years ago. This was originally posted on November 20th, 2007.
So am very sleepy after a supposed 4 hour drive took over 8 hours.
Truth be told I did waver off the GPS quite a few times, freeways get a little samey.
Listened to some 125 songs on my IPOD in the process.
It was quite surreal driving in the dark morning in Pennsylvania listening to Boards Of Canada.
The red and golden autumnal colours in Virginia are quite beautiful. Of course I didn't take any snaps of that.
Just random signs in Delaware and Maryland on the way to Roanoke.
Managed to see the big fucking star on Mill Mountain…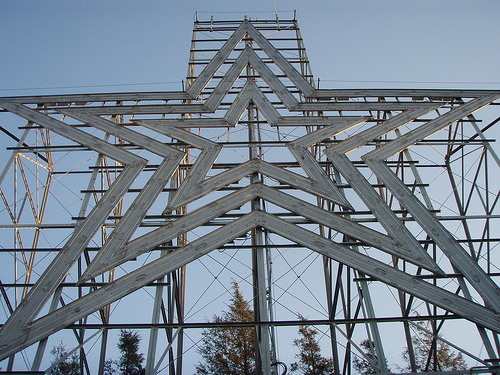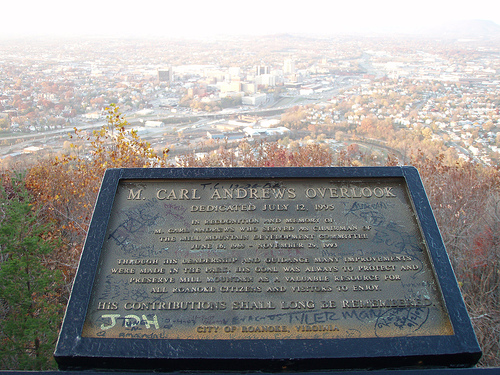 …and also see Miniature Graceland. May not bother with the real one now.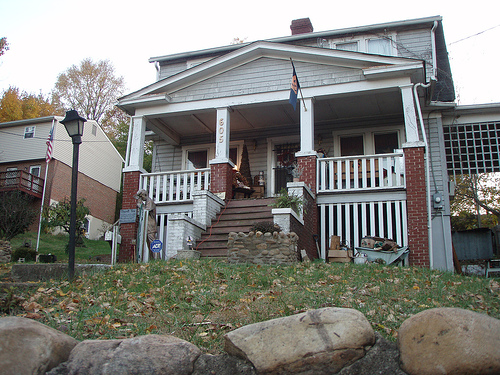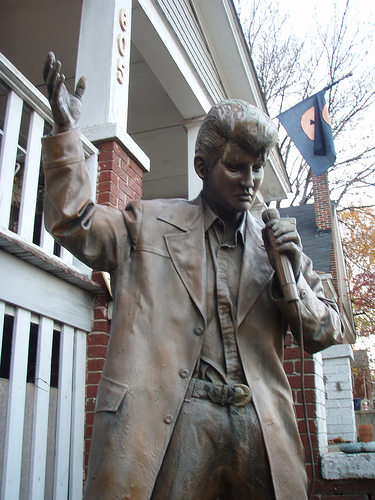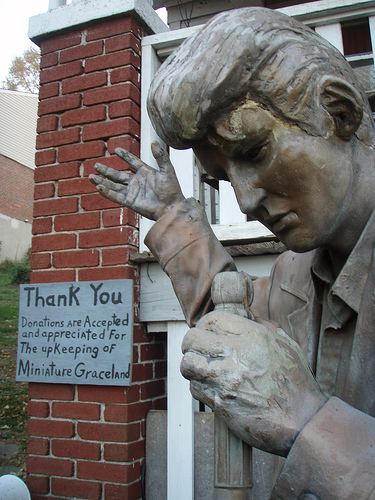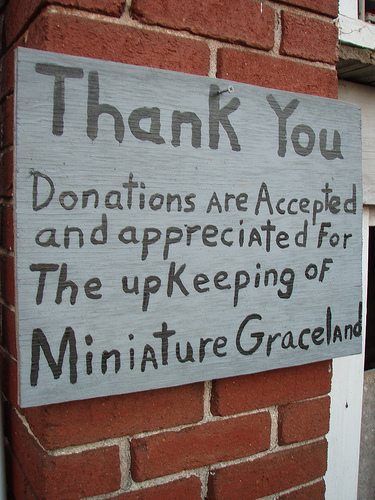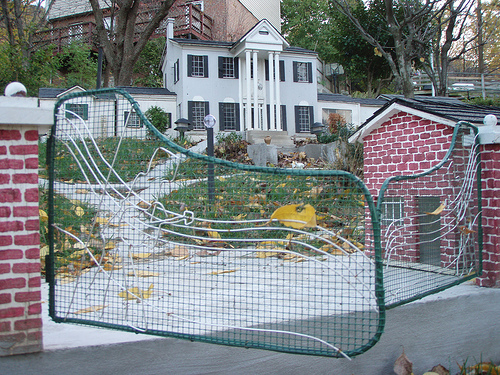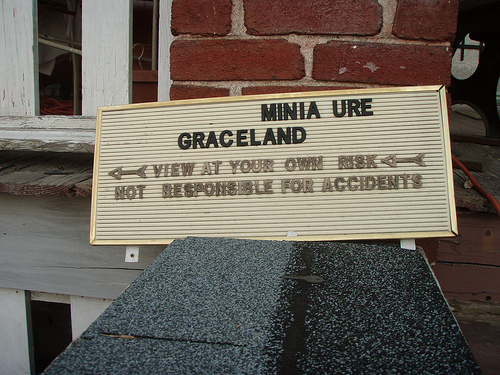 And that was pretty much it, apart from a quick stop in Mill Mountain Coffee and a chatty bartender in Eric's. Plus a lot of bemused looks all day.
Tunes for today…
Harlem Shuffle - Bob & Earl
Lay, Lady Lay - Bob Dylan
Fancy - Bobby Gentry
Jackson - Brakes
You Won't See Me - Bryan Ferry
Bond Street - Burt Bacharach
AF607105 - Charlotte Gainsbourg
Mr. Tough - Yo La Tengo
Marcha A La Turca - La Tia Leonor Y Sus Sobrinos
How Do You Tell A Child That Someone Has Died - The Black Lips
Still some B & C action there…
Onto Asheville, NC tomorrow - by way of Blue Ridge Parkway. Can't wait.
P.S. Please note that you cannot give me sightseeing suggestions for a past road trip. Unless like Steven Wright you believe that you could go back in time if you put instant coffee in a microwave.