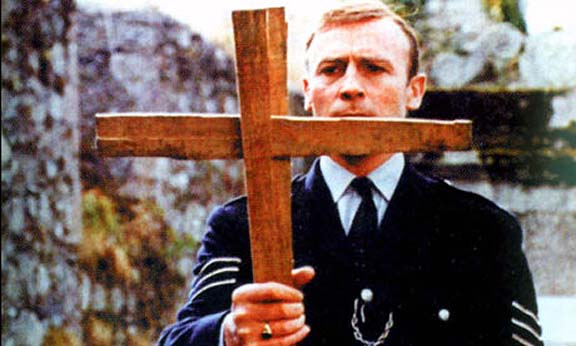 Had an overwhelming response to my tribute to Edward Woodward that I wrote on Monday. It was very heartwarming to see that many of you felt the same way about him.
I'd like to include a couple of responses here.
This is from the director Joe Dante.
Very nice, Edgar. Reminded me about how I felt about John Carradine and Slim Pickens, especially the part about only hearing the stories just before a take.
And this is from director Peter Jackson, a fellow Woodward fan.
Fantastic actor. Huge loss. There will never be another Callan.

Well said Mr Wright.

RIP Edward Woodward.
Thank you to all your responses on this site that showed just what a beloved actor Edward was.
For those who haven't seen it, I'd like to post a link to Simon's shared memories of Edward from the Hot Fuzz shoot.
I'd also like to thank @samclements on Twitter who sent me this link to Alex Cox's Moviedrome introduction that preceded my first viewing of 'The Wicker Man' on BBC 2 way back in 1988.
This takes me way back.