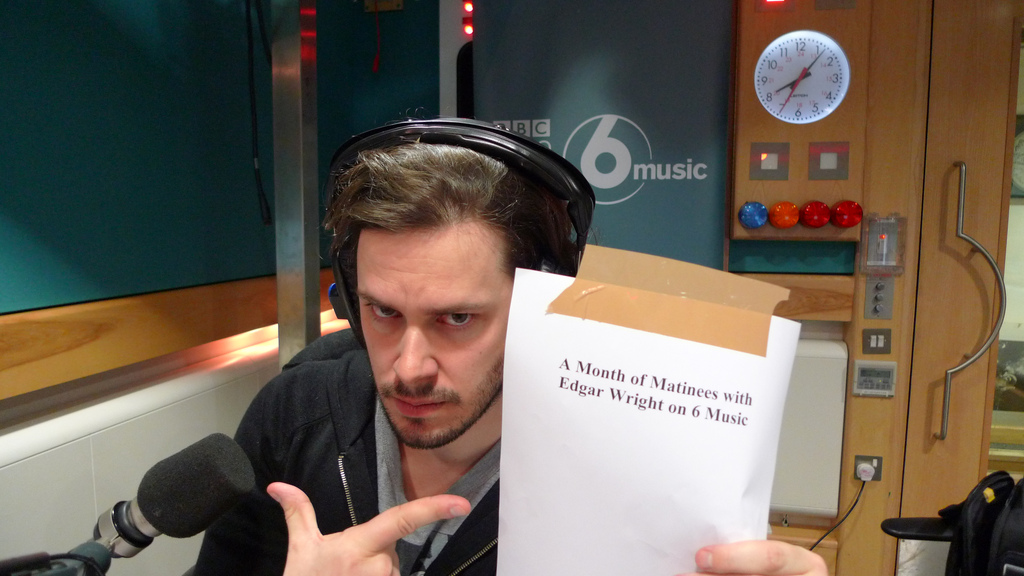 Further pimping of my festive 6music MONTH OF MATINEES show, this Sunday, Dec 20th at 3.30pm!
Will be playing tracks by…
BARRY GRAY
DADDY MAXFIELD
JARVIS COCKER
METRIC
BRENDAN CANNING
HANDSOME BOY MODELLING SCHOOL
BECK
CORNELIUS
FRANK BLACK
ART BRUT
THE SLEW
SIRIUSMO
FAKE BLOOD
SUPERGRASS
EAGLES OF DEATH METAL
QUEEN
FOCUS
THE KINKS
LEE HAZLEWOOD
FRANTIQUE
LIQUID GOLD
YOMANDA
BONZO DOG DOO DAH BAND
MADNESS
ENNIO MORRICONE
HERB ALPERT & THE TIJUANA BRASS
PAUL WILLIAMS
JOE CORNISH
PAUL GIOVANNI
QUINCY JONES
You may guess the tracks if you like…
You will not get them all…
You will enjoy. Do tune in or listen to it live on iPlayer (here) or after it's aired on iPlayer (here).
Edgar
A Month of Matinees continues with the British film director Edgar Wright. Making his name as the director of the cult British comedy TV show Spaced Edgar has gone on to direct the two biggest British comedy films in recent years - Shaun of the Dead and Hot Fuzz. Today he plays tunes from his record collection and explains how certain music comes to be used in certain parts of films. There's also an insight into his favourite work in other soundtracks. For further info click here.