To celebrate the release of the Scott Pilgrim Blu-Ray and DVD in North America I would like to let you drown in the sweet sorrow of The Clash At Demonhead.
Here's 'Black Sheep' in full, the Brie Larson version.
Enjoy.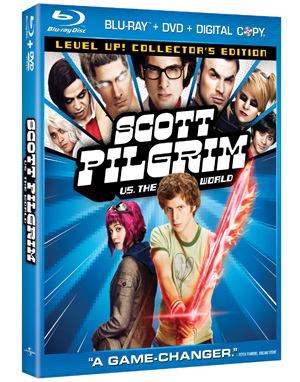 More of this on the upcoming Scott Pilgrim Vs. The World Blu-ray/DVD.
Find more videos at NBC Universal's YouTube channel here.