In honour of our amazing visual effects team making the next stage of selection for the VFX Academy Award here again is a clip of the Visual Effects Breakdown from the Scott Pilgrim extras, where Frazer Churchill from Double Negative explains all.
*Originally posted November 2nd, 2010
The long promised Blu-Ray and DVD hit stores in the US and Canada a week from today.
So let me tease you with some more behind the scenes science. This VFX breakdown narrated by our Visual Effects Supervisor Frazer Churchill shows you the painstaking work done by the wizards at Double Negative, along with my big brother Oscar who helped design some of the graphics.
If it exhausts you thinking about the work that went into these few seconds, imagine a whole movie of the same.
Hats off to these boffins!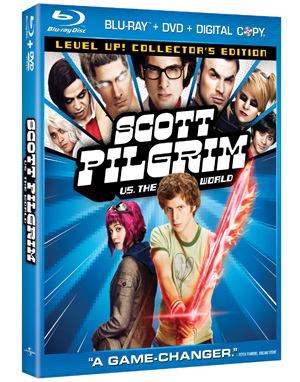 More of this on the upcoming Scott Pilgrim Vs. The World Blu-ray/DVD.
Find more videos at NBC Universal's YouTube channel here.