For this years Scream Awards, 'Scott Pilgrim Vs The World' is nominated for Best Director, Best Comic Book Movie, Best Supporting Actor (Kieran Culkin), Best Supporting Actress (Ellen Wong), Best Fight Scene (Gideon Vs Scott), Best Villain (Jason Schwartzman, Chris Evans, Brandon Routh, Mae Whitman, Keita & Shota Saito) Best Scream Play (Michael Bacall & Edgar Wright) and The Ultimate Scream.
You know what to do!
Click those links below and VOTE.
Voting closes on October 14th, 2011. Winners are announced 15th October 2011.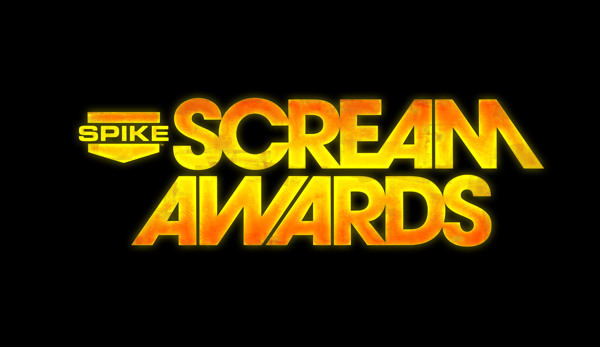 The reboot of one hallowed franchise and the thrilling final chapter of another are poised to lead the way at Spike TV's SCREAM Awards 2011 (#ScreamAwards), which will be taped on Saturday, October 15 at the Universal Lot in Los Angeles, CA. "X-Men: First Class" and "Harry Potter and the Deathly Hallows – Part 2" each garnered 14 nominations and will vie for many of the night's top honors during Spike TV's sixth annual celebration of the sci-fi, fantasy, horror and comic book genres and the actors, creators, icons and pioneers who have influenced and shaped the industry over the past year.

This year's show will also continue the tradition of featuring exclusive world premieres from some of the most anticipated movies of 2012. The two-hour event will premiere on Spike TV on Tuesday, October 18 (9:00–11:00 PM, ET/PT).

"SCREAM is a show for the most passionate fans on earth and beyond," said Casey Patterson, executive producer of SCREAM Awards 2011 and executive vice president of event production, talent development and studio relations for Spike TV. "This is their night to celebrate the magical, mind bending and super heroic year in movies and the TV shows that they love."

For the full list of categories and nominees, you should visit scream.spike.com.
For general access to all the categories visit the voting homepage here.
And also…
Best Director - http://www.spike.com/events/scream-awards-2011/voting/best-director

Best Screenplay - http://www.spike.com/events/scream-awards-2011/voting/best-scream-play


Best Villan - http://www.spike.com/events/scream-awards-2011/voting/best-villain

Best Supporting Actress - http://www.spike.com/events/scream-awards-2011/voting/best-supporting-actress

Best Supporting Actor - http://www.spike.com/events/scream-awards-2011/voting/best-supporting-actor

Best Fight Scene of the Year - http://www.spike.com/events/scream-awards-2011/voting/fight-scene-of-the-year

Best Comic Book Movie - http://www.spike.com/events/scream-awards-2011/voting/best-comic-book-movie

The Ultimate Scream - http://http://www.spike.com/events/scream-awards-2011/voting/the-ultimate-scream