So, thousands of you have left prose and sketches on Brandon's Desk after watching Episode 1 of 'Brandon Generator'. It is all quite amazing. Some of it might even end up in future episodes…
But did you know that you can leave messages and ideas too?
And that your voice could be in the next instalment?
Leave Brandon A Voicemail
Here are the details of how to leave poor Brandon a message. You could be his (ex?) girlfriend, his mother, his publisher or…whatever you like.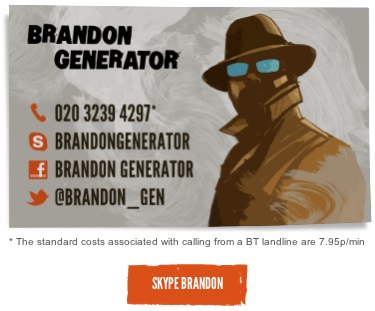 Call Brandon Now or dial +44 (0)20 3239 4297
Leave Brandon A Mystery Idea On His Dictaphone
Or how about one of the mysterious ideas that Brandon left on his dictaphone while he was blacked out? Do you literally want to put the thoughts in his head? Can you do a good Brandon voice?
Here's how…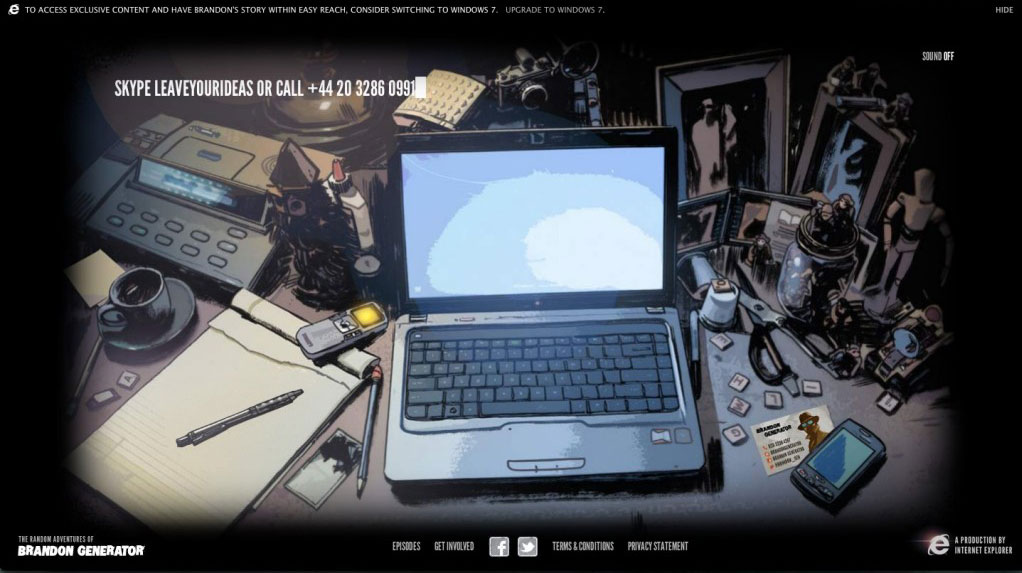 Call Brandon's Dictaphone now or dial +44 (0)20 3286 0991
I look forward to your nonsense.