Hey there. So I have a music video playing in New York's Museum Of The Moving Image very soon. The Spectacle: The Music Video exhibition which debuted in Cincinnati in 2012 opens very soon and features my 2003 video for Mint Royale.
I'm not going to make the grand opening, but I hope I get to see this fantastic exhibition very soon. If you go, let me know how it is.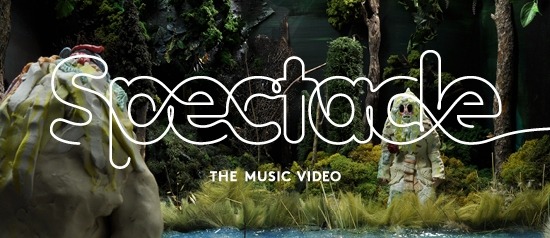 Click here to go straight to their website!
New York, NY, March 14, 2023 — Museum of the Moving Image is pleased to announce the opening of Spectacle: The Music Video on April 3, 2013. This groundbreaking exhibition explores music video as an important and influential art form in contemporary culture and is the most comprehensive museum exhibition on music videos presented to date. Spectacle highlights the form's place at the forefront of creative technology, its role in pushing the boundaries of innovative production, its important role as an experimental sandbox for filmmakers, and its lasting effects on popular culture globally. The exhibition features more than 300 videos, presented alongside artifacts and interactive experiences, and will be installed in the Museum's 4,000 sq.-ft. changing exhibitions gallery, amphitheater gallery, and other spaces.

Spectacle: The Music Video, on view through June 16, 2013, is curated by Jonathan Wells and Meg Grey Wells of Flux, a global creative community and collective that programs film and art events around the world, and was organized by the Contemporary Arts Center in Cincinnati, where it debuted in March 2012.

Through a mixture of interactive installations, projections, video, objects, and immersive environments, Spectacle takes the visitor behind the scenes of seminal moments in music video history—from the early pioneers and MTV masters who expertly used the medium to define their public identities, like Devo, Beastie Boys, David Bowie, and Madonna, to artists like OK Go and Lady Gaga who follow in their footsteps today. The exhibition, designed by Alexei Tylevich and his team at Logan, an award-winning New York- and Los Angeles-based creative studio and production company, is presented thematically and features original objects and ephemera that have never before been seen outside of the videos themselves.

"Music and the moving image have been linked since the dawn of sound, from Vitaphone shorts and concert documentaries to MTV and the web. Today, when the success of a viral video can make a hit song, the power and cultural significance of the music video are as strong as ever," said Carl Goodman, the Museum's Executive Director.