I was most saddened to learn of the passing of Wes Craven today. I was a big fan of his films and he was an extremely smart and kind gentleman whom I didn't get to know in person as well as I'd like.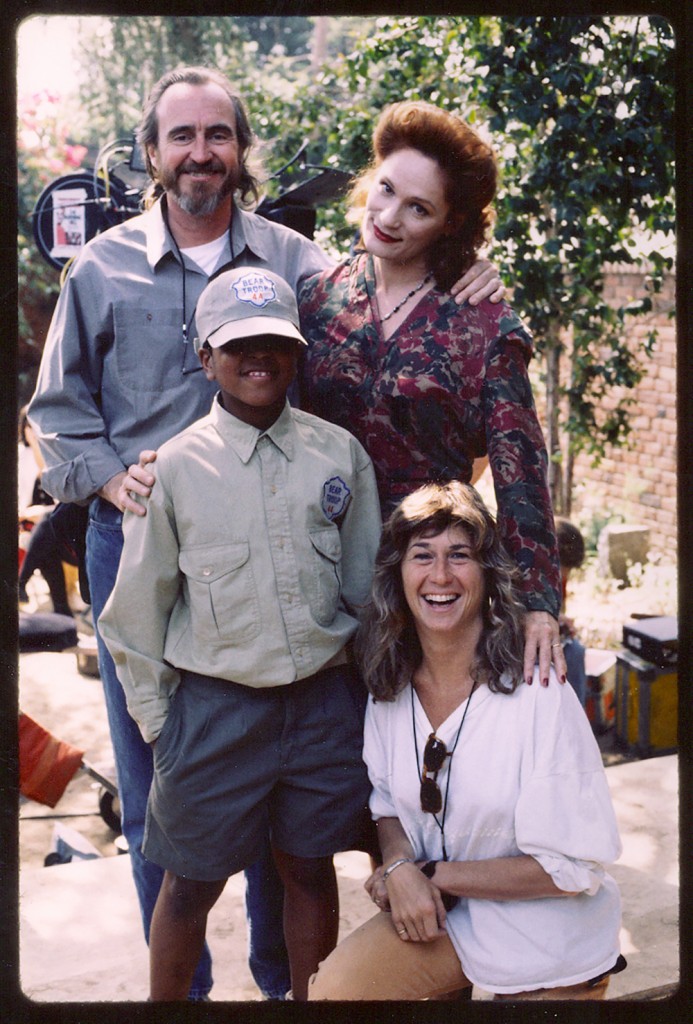 Like many film fans who grew up in the 70's and early 80's, Wes Craven's name became synonymous to me with cutting edge horror. When I grew up in a VHS less house, I really could only dream of the horrors behind the forbidding posters or video box art of movies like 'The Last House On The Left', 'The Hills Have Eyes' and 'Deadly Blessing'. These were films I was not really allowed to see, but as a young horror obsessive I needed to know everything about them.
Check out these tag-lines…
'To avoid fainting, keep repeating, IT'S ONLY A MOVIE, IT'S ONLY A MOVIE, IT'S ONLY A MOVIE…'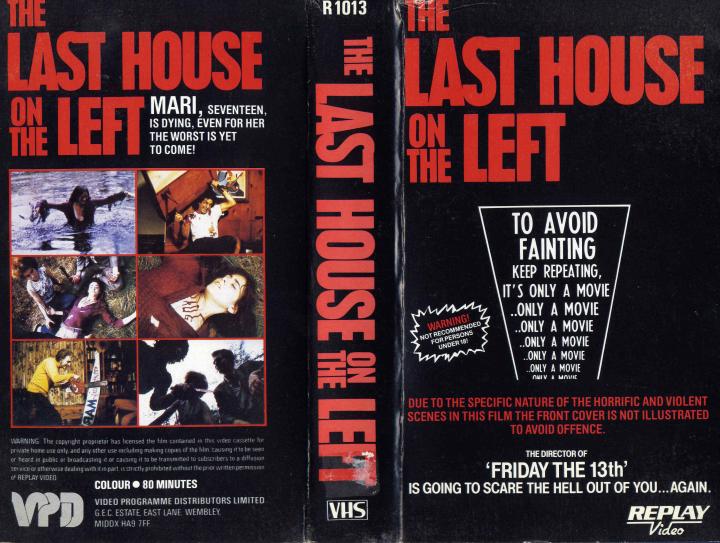 'The Lucky Ones Died First'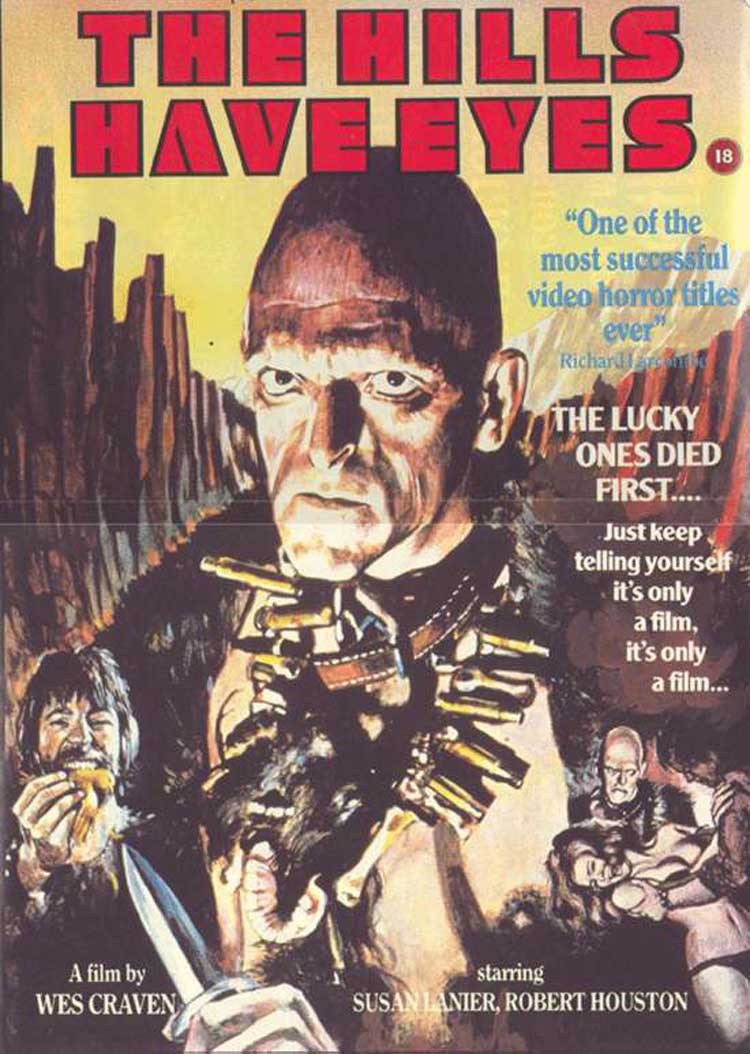 'If thine right eye offends thee, pluck it out…'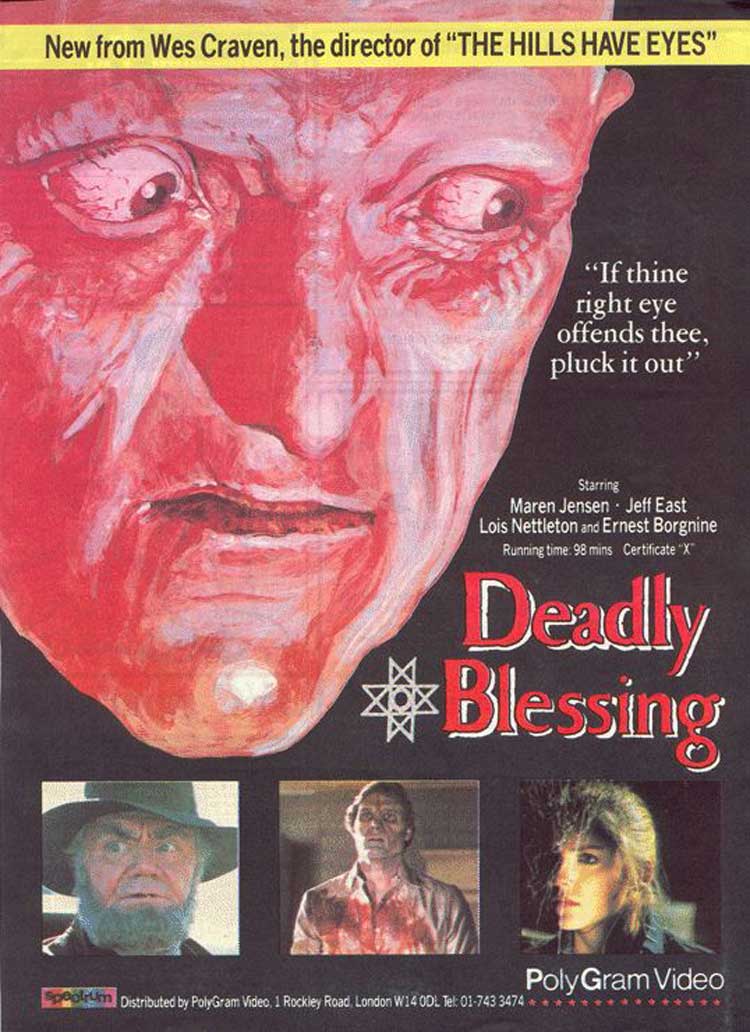 Imagine a wide eyed 10 year old me looking at those VHS covers in a video shop and trembling at the mere thought of what the films contained. Indeed the first film (Wes Craven's debut) was one of the infamous video nasties in the UK and I didn't see it until way later at a special cinema showing in 2001. (Indeed I actually watched my first Ingmar Bergman film because of Wes, as 'Last House On The Left' is a loose remake of 'The Virgin Spring'.)
Even before I actually saw any of his movies, the mere synopsis on the jackets were enough to give me nightmares. I boned up on Mr Craven in the pages of STARBURST and my well thumbed 'Psychotronic Encyclopedia of Film' and so knew every terrifying detail about his early films without seeing a frame.
The first encounter with the actual work was seeing 'A Nightmare On Elm Street' sometime in 1985 around the house of a friend of my older brother. Their parents had rented out this 18 certificate movie and we were going to watch it in the afternoon. It felt so illicit and exciting watching it and I wish sometimes I could return to this more innocent time where these horror films felt so dangerous and visceral to me.
The first 'Nightmare' quickly became a landmark horror movie and what distinguished it then is what still marks it out as a classic now. It's the sheer twisted imagination of the premise; the idea of lucid waking nightmares bleeding into the real world makes Freddy Kruger a much more formidable and interesting foe than any of his slasher rivals.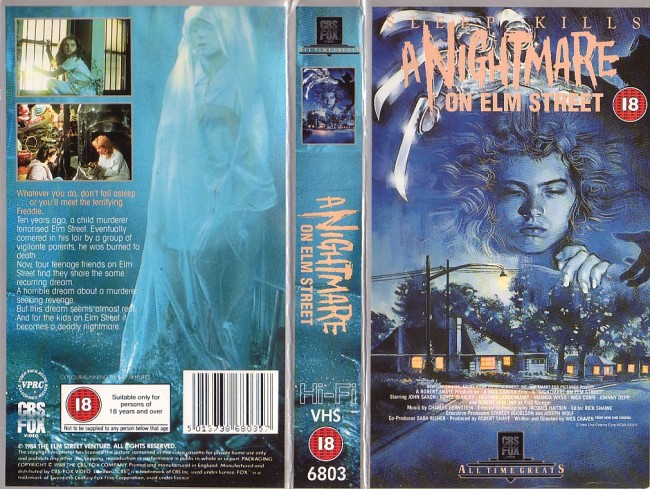 That Wes Craven was able to rip a film from the headlines (with echoes of the mass hysteria surrounding the infamous McMartin case) and create a solid gold horror premise that is surreal and ambitious even within it's limited budget, was a masterstroke.
From that point on, I had to see every film of Craven's. My favourites of his early films include the original 'The Hills Have Eyes', 'Deadly Blessing' and I do have a fondness for the sometimes campy and overwrought 'Deadly Friend' (which became a victim of Craven's success and had nonsensical gory dream sequences added because of the ongoing success of 'Elm Street'.)
Craven also had his imprint on the two other great 'Elm Street' movies. The second sequel 'Dream Warriors' is co-written and produced by him and generally thought of as one of the very best instalments. Then in 1994, Wes also wrote and directed the fascinating, forth wall breaking and truly underrated 'Wes Craven's New Nightmare' which took the characters into a daring meta direction that felt ahead of it's time.
Like many genre directors Wes had many other interests, (he was a former English teacher, had a degree in philosophy and was a keen birder) and thus he was not always happy just being a 'horror guy'. It's very telling during his career how often he tries to break out of the box with deviations on the horror theme; with 'Swamp Thing', 'The Serpent & The Rainbow' and later thriller 'Red Eye', not to mention his one non genre film, the Meryl Streep movie 'Music Of The Heart'.
His actual genre work is nothing to sniff at though and my favourite of his movies is also his most overtly political. 1991's 'The People Under The Stairs' is a great little movie that manages to spin an urban treasure hunt storyline into deeply creepy Brothers Grimm territory, all garnished with an angry anti capitalist streak a mile wide. If you only know Wes from either Freddy or Ghostface, I urge you to track this one down. It's such a gem.
In the late nineties, Wes scored his biggest hit of all with 'Scream'. I vividly remember seeing this opening weekend in London and saying out loud 'That's the kind of movie I want to make'. Eight years later I tried to do exactly that with 'Shaun Of The Dead'. I would frequently evoke Craven's film when pitching ours as an example of a successful horror that mixes laughs with jolts.
The intertextuality of 'Scream' was a surprise to some, but in reality there was a winking side to Craven's movies that goes all the way back to 1977's 'The Hills Have Eyes'.
That film began a series of funny intertextual references between horror film directors that became a game of one-upmanship. In the first 'Hills Have Eyes', there was a ripped poster for 'Jaws' on the wall of a ravaged trailer, as if Craven was saying 'that's not scary, this is scary'. Then in response Sam Raimi featured a ripped 'Hills Have Eyes' poster in the cabin in 'The Evil Dead'. Craven's reply to this was to have his characters watching 'Evil Dead' on television in 'A Nightmare on Elm Street'. Finally Raimi responded once again by putting the iconic razor glove of Freddy Krueger, in the basement of the cabin in 'Evil Dead 2: Dead by Dawn'.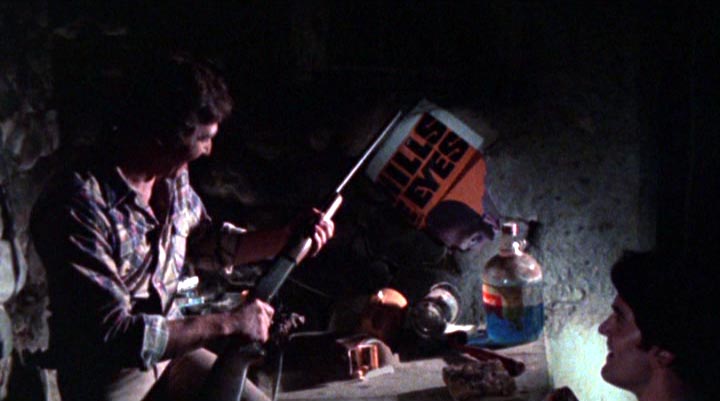 I loved this running gag between horror directors. So you can imagine my answer when we got word that Craven wanted to use a clip of our film 'Shaun Of The Dead' in 'Scream 4'.
Yes.
I can't tell you how jazzed I was when I saw our film being watched in 'Scream 4' and Ghostface actually said the title aloud. My face lit up with glee when I saw the above scene in the Cinerama Dome on opening night.
Through the use of that clip I came to e-mail back and forth on occasion with Wes and he couldn't have been sweeter and more complimentary. I geeked out as much as I could in return. The photo at the top of the article is actually one he sent to me last year.
I had actually met him briefly before at a Masters Of Horror dinner back in 2005 and not knowing whether he'd seen my movie or not, I was just too nervous to speak to him. I wish I had.
Years later I went to a screening of 'The People Under The Stairs' at Cinefamily where Wes did a Q&A. It was great and he was witty, charming and incredibly smart in his answers to the crowd. He got (rightly) mobbed by fans after the screening, so rather than get in the scrum, I decided to duck out and head home. I mailed him later to say that I was there and had thoroughly enjoyed it and he said he wished I had stopped to say hi.
I wish I had too, as that was the last I saw of Wes.
We had made plans to meet up for a quieter lunch another time, but that didn't pan out and now I am sad and regretful that I never really got to sit down and talk with him at any great length.
I am thankful for the many movies he left behind, for my tiny part in his last completed film and happy to have got to tell him how much I enjoyed and was inspired by his work. He was a true maestro of genre and a class act.
Rest In Peace, Wes. We willingly give you full permission to haunt our waking dreams forever.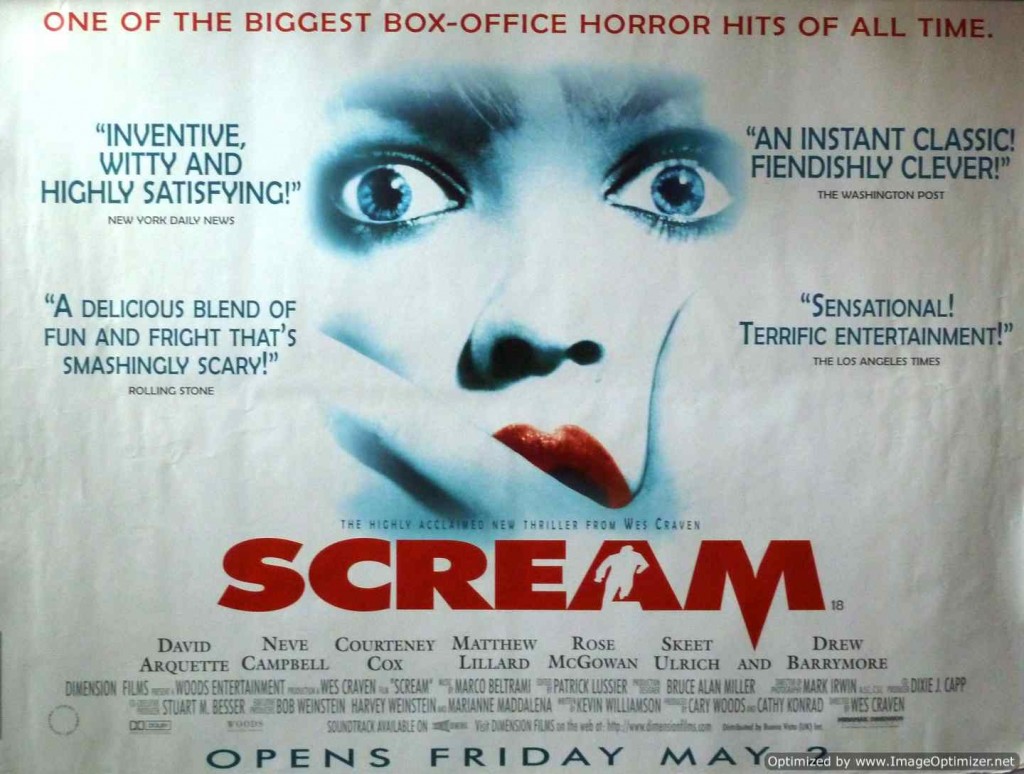 UPDATED: With thoughts from the aforementioned horror wunderkind Sam Raimi. Reprinted with permission.