You read it right. My debut movie, the 16mm, 78 minute teen western 'A FISTFUL OF FINGERS' has never played in the United States ever. So for it's 20th anniversary, Cinefamily will host a US premiere!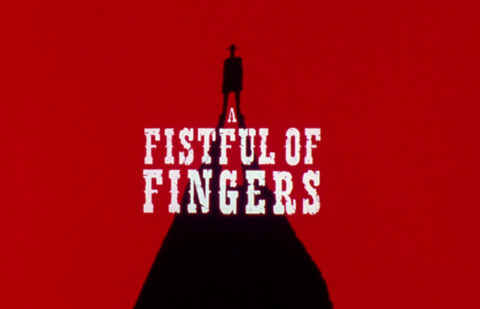 11/21 - MIDNITE $14/free for members
"Loaded with unashamedly sophomoric humor, but fired with a kind of early Richard Lester-esque elan that doesn't run out of gas, A Fistful of Fingers shows more wit and invention than most of its no-budget Brit saddlemates and announces a precocious talent in 20-year-old Edgar Wright." – Variety, 1995
The greatest Western ever made (in Somerset) is finally here! To celebrate its 20th anniversary, we've unearthed Edgar Wright's nearly-impossible-to-see debut feature for its long-overdue US PREMIERE! A wildly funny, stupefyingly silly Spaghetti Western spoof, A Fistful of Fingers is a jaw-dropping gag-a-minute mashup of Sergio Leone, Monty Python and the Zucker Brothers, hilariously fueled by its young cast & crew's can't miss enthusiasm and teen spirit attitude. It's a one-of-a-kind parody packed wall-to-wall with irreverent humor, dusty charm and pop culture obsession, every frame filled with Wright's unmistakable & completely contagious love for movie-making. Don't miss this opportunity to be one of the first to experience the film that launched a stellar career!
Written & Directed by Edgar Wright, 1995, 78 min.
- See more at: http://www.cinefamily.org/films/heavy-hitter-midnites/#heavy-midnites-a-fistful-of-fingers-us-premiere