Tomorrow, Friday the 15th of March, marks the fourteenth Red Nose Day, Comic Relief's fabulous bi annual fundraiser for charities at home and abroad. People all over the country will be doing their part to raise money for those less fortunate.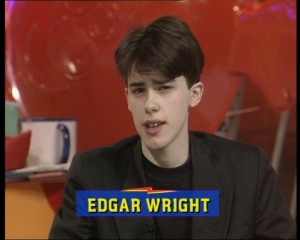 Back in 1991 I did my bit for the third Red Nose Day by entering a competition on Saturday morning kids show 'Going Live!'. The competition was to make a short film about one of the causes that Comic Relief support and I made an animated film about the then lack of disabled access in cinemas.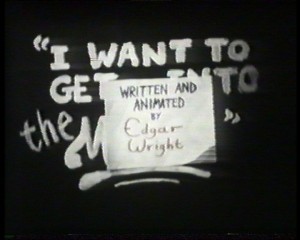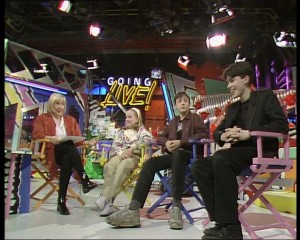 And on the morning of March 16th 1991, I was live at BBC Television Centre. It was very surreal as you can tell by my subdued, overawed manner in the following clip.
Enjoy the 16 year old me! And then find out how to donate for this years event.
Some notes:
- I was wearing my sixth form suit.
- I did not become the 'world's best animator'.
- Somewhere in a box is my framed, signed photograph of Lenny Henry.
- Just out of shot - Philip Schofield, Gordon The Gopher, Ben Elton, Hale & Pace, Trevor & Simon and The Mock Turtles.
- I shot the animation in one night, the 17th of January 1991 as the first Gulf War strike was happening. The news of the raid soundtracked the shoot.
- My classmate Fiona Lunnon told me to enter the competition and has forever since claimed all credit for my career. Fiona, you are correct.
- Someone at 'Comic Relief' told me I had won by mistake and I had to fake my look of surprise on the live show. It's not quite a 'Quiz Show' scandal, but I think that I did a pretty good actings.
- I used the video camera to shoot no budget epics like 'A Fistful Of Fingers', 'Dead Right' and my superhero opus 'Carbolic Soap'.
- I did not get off with Sarah Green.
- Philip Schofield smoked during the cartoons.
- 'Going Live!' was shot in Studio TC7, which is soon to be bulldozed as part of the reconstruction of BBC Television Centre. Boo.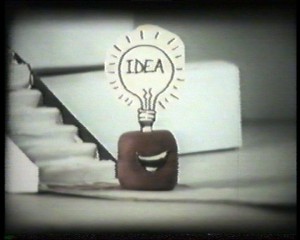 Enough about me - DONATE TO COMIC RELIEF NOW!
Here's my Directors Cut trailer for HOT FUZZ that I edited just before the release in February 2007, inspired by the piece of score AVENGING ANGEL by Robert Rodriguez.
Here's a trailer for a little film I made with Mr. Pegg in sunny North London* in the summer of 2003.
This is the UK trailer which uses the Ash track Orpheus and not the US trailer which used L7's Pretend That We're Dead (A selection I hated with a passion. Still makes me moan whenever I see it.)
(*Most of it was in North London - save the Winchester exterior in…uh…sunny Millwall)
I am leaving Toronto as we speak. Have been here since January 5th, probably the longest time I've spent in one country since 2004.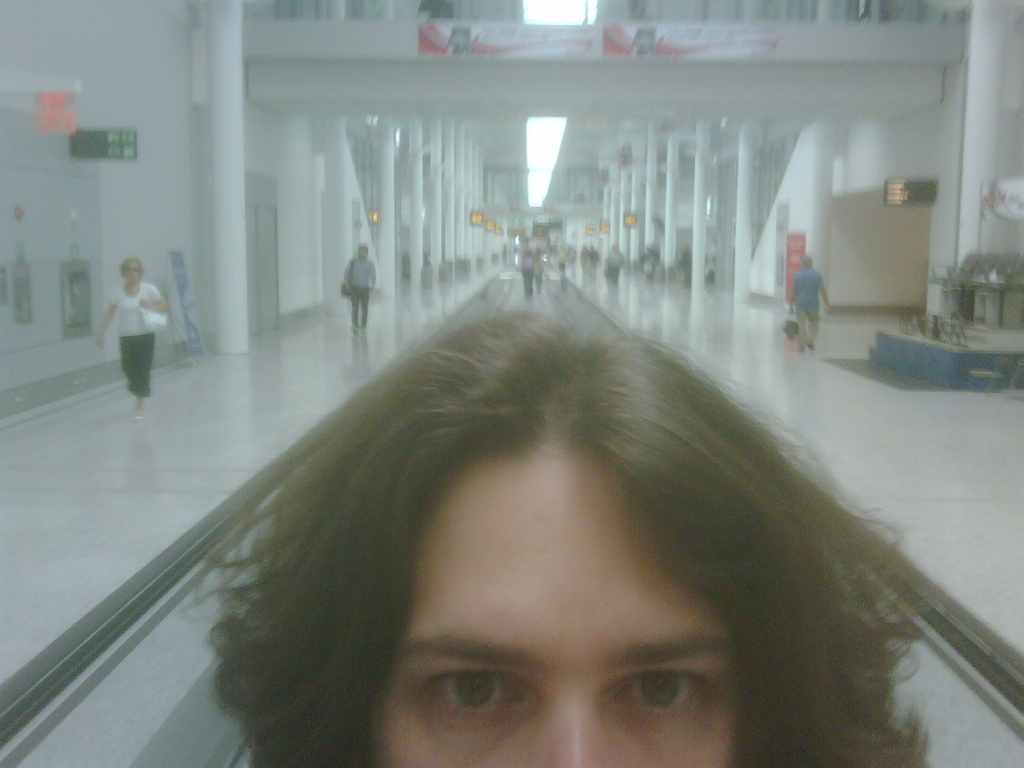 It's been a great time, but I must now bid farwell to TO.
So long all at The Bloor, Bay Street Video, Dark Horse Espresso, The Swan, Sonic Boom, The Beguiling, Fresh (I will miss Rocket Fuel most of all), Vintage Video, Rotate This!, Kensington Market, The Mod Club, the AMC, Scotiabank, and Varsity (I saw a lot of movies there), Jamie Kennedy's, The Annexe, Second Cup, Tim Hortons, Tati Bistro, The Drake, Saving Grace, The Black Hoof, Sweaty Betty's, Sneaky Dees, The Dakota, The Beaconsfield, Insomnia, Nami, Pizza Pizza on Bloor and Bathurst, Eye Weekly, Now, Phant-a-Scope, Eyesore Video, Collision, Lee's Palace, the Rabba on Front and of course, poutine.
And a big shout to all the cast, the ridiculously hard working crew and all the extras, who no doubt got bored while standing around looking bored.
Here's the last video I directed for Charlotte Hatherley and indeed my last music video to date!*
Again it comes from her magnificent GREY WILL FADE album (look for her amazing third album later this year) and it features a star studded cast of David Walliams, Simon Pegg, Lucy Davis, Lauren Laverne, Alice Lowe and Julia Davis.
This video cost 6K and was the result of a lot of hard work and pulled favours. It took so long to complete that it still exhausts me to watch. But there is a lot of blood, sweat and tears in this rapid fire clip and I'm very proud of what we managed to achieve.
Enjoy!
*Some of my early, early pre Spaced music videos included clips for Ruth and The High Llamas. I will try and unearth these sometime, along with other nascent efforts.
Here's a video I did for the extremely talented Miss Hatherley from her much underrated GREY WILL FADE album.
The SUMMER video contains an enormous amount of animation, flashcuts and subliminal frames (by the likes of Oscar Wright, among many others). It took an age to edit and failed the television standards epilepsy test 57 times before we got it passed.
Back in 2003, I distinctly remember Mint Royale's label questioning my casting of Noel Fielding and Julian Barratt in my Blue Song video. They wanted someone bigger, even despite our low budget and the fact that both actors were working for free to help me out.
I told the label that they would soon be huge. Cut to a few years later and they are now cult superstars all over the planet.
See the young Boosh boys along with Michael Smiley and Nick Frost in my getaway driver musical number. Another video that I am very proud of. Hope you enjoy it.
This is a very low budget video I did for EMBLD for a single off their incredible debut album, HORSE OF THE DOG. The animation is partly by my big brother, Oscar Wright (as well as Matt Piper and John Yeo).
Am still very proud of this video and still love the song.
This was my second video for those lovely Bluetones boys (the first being Keep The Home Fires Burning) and is still one of my favourite things I've ever done. The Bugsy Malone homage came about because I remarked how Mark Morriss' amazing song had a Paul Williams flavour.
The video is comprised (mostly) of one single shot, of which we did 9 takes. Choreography was by Litza Bixler, who also did the Don't Stop Me Now sequence in Shaun Of The Dead.
Love this song.