I saw Alice and Steve's short in 2007 and told them it had the makings of a good movie.
Five years later it's a great film directed by Ben Wheatley.
It's out today. Go see it!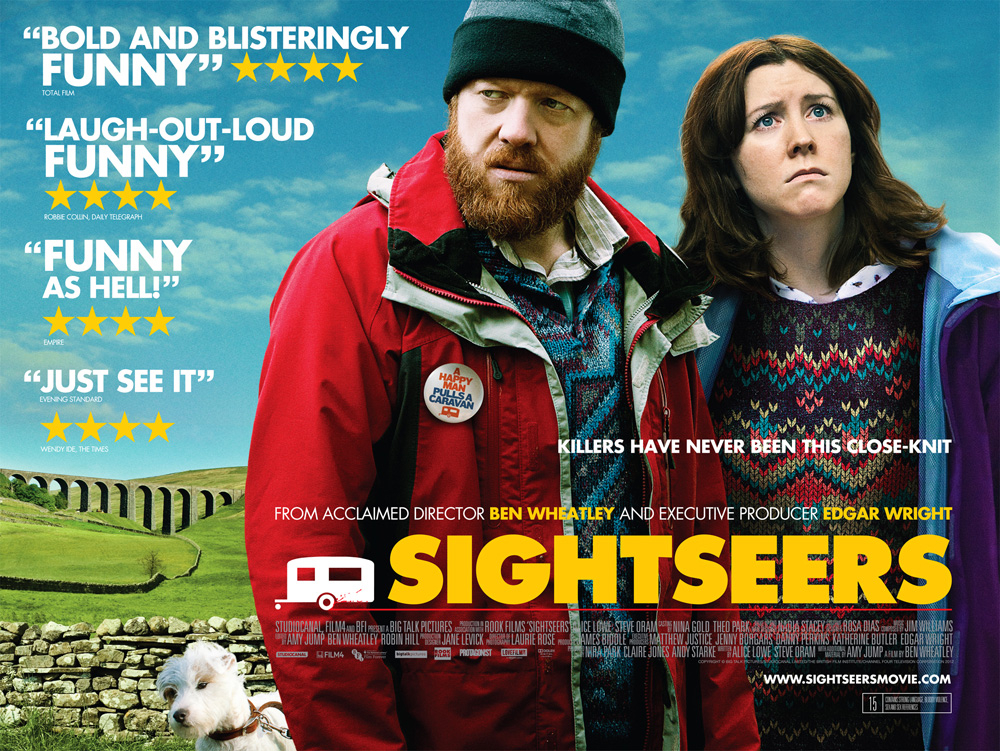 Sightseers is now on general release in the UK. The third film from award-winning director Ben Wheatley (Down Terrace, Kill List), Sightseers is written by its stars, Alice Lowe and Steve Oram with additional material by Amy Jump.
Distributed by Studiocanal in the UK, the forthcoming comedy is a Big Talk Pictures production in association with Rook Films. It is produced by Nira Park (Big Talk Pictures) and Claire Jones and Andy Starke (Rook Films), and executive produced by Edgar Wright, Matthew Justice, Danny Perkins, Jenny Borgars and Katherine Butler. Big Talk's development of the film was funded by Film4 and the BFI Film Fund. The film is financed by StudioCanal, Film4 and the BFI Film Fund.
Trailer