Next month it's the 20th anniversary of 'A Fistful Of Fingers', my debut 16mm teen western that I made at the tender age of 20 years old. I'm not going to say it's good as 'Citizen Kane' but it is a hell of a lot sillier.
It's showing again at the very same cinema in London that it opened in, the legendary Prince Charles Cinema on November 24th.
In the same week (November 21st) it's also showing for the FIRST TIME ever at the Cinefamily in Los Angeles, making that screening a genuine US PREMIERE - 20 years after the fact.
Check out details of how to see the movie below and check out the amazing new poster created for the anniversary by the fantastic Paul Shipper.
You will be able to buy prints at the showing and online. Check Paul's website for details.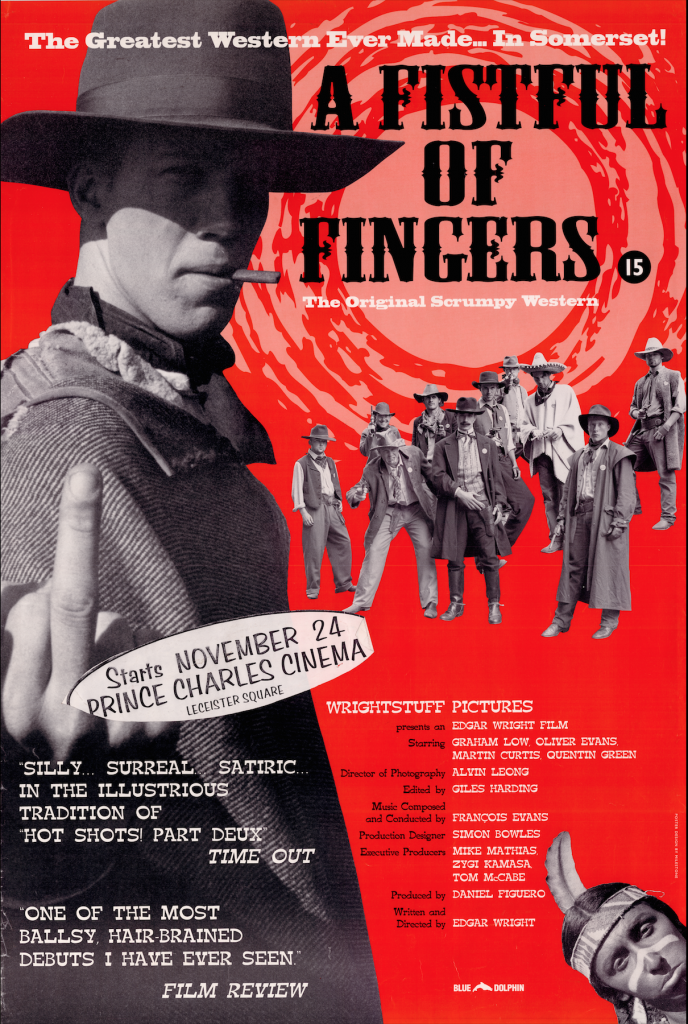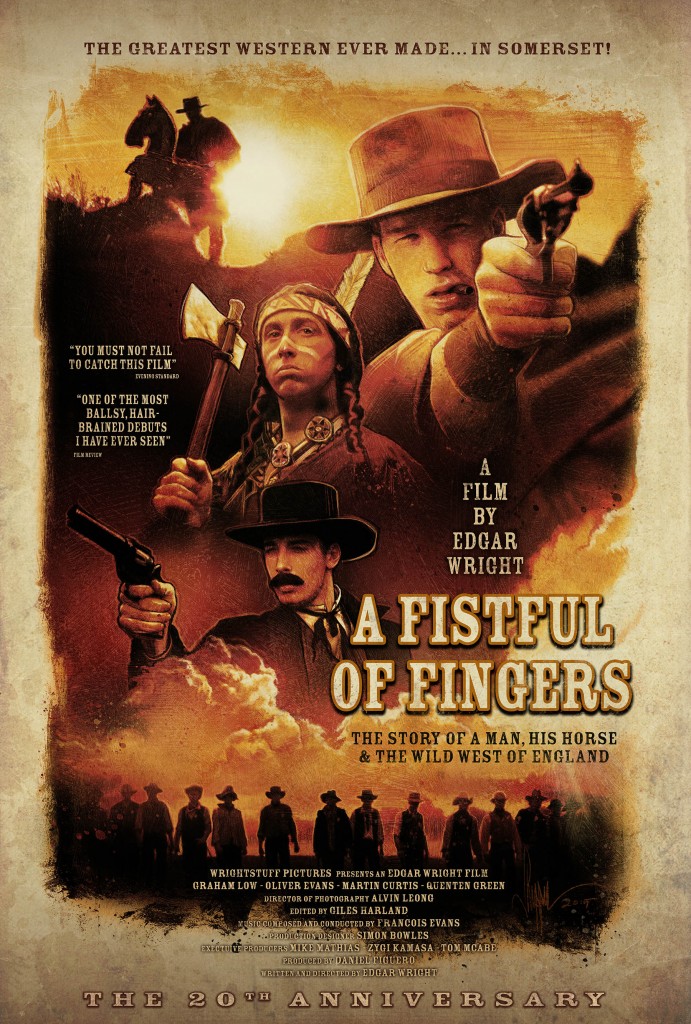 Keep an eye on Paul Shipper's website below for details on how to buy this new and completely gorgeous 'Fistful' poster.
Visit PAULSHIPPERSTUDIO.COM or follow Twitter / Facebook / Instagram.