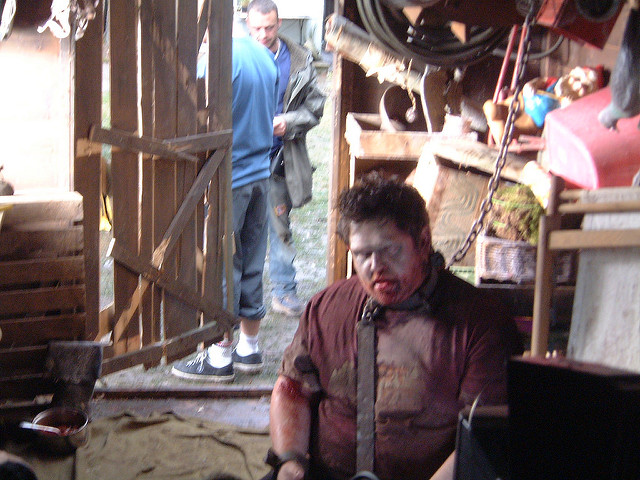 Um… Spoiler alert. This is the last scene of 'Shaun Of The Dead'. It's very strange shooting the coda in the middle of another scene, but that's exactly what we did here.
Ideally it would be nice to shoot the final shot last but that rarely happens. Usually you have double up on locations on a low budget film.
These photos make me sad for some reason. Needs to have 'You're My Best Friend' playing over it for the full effect.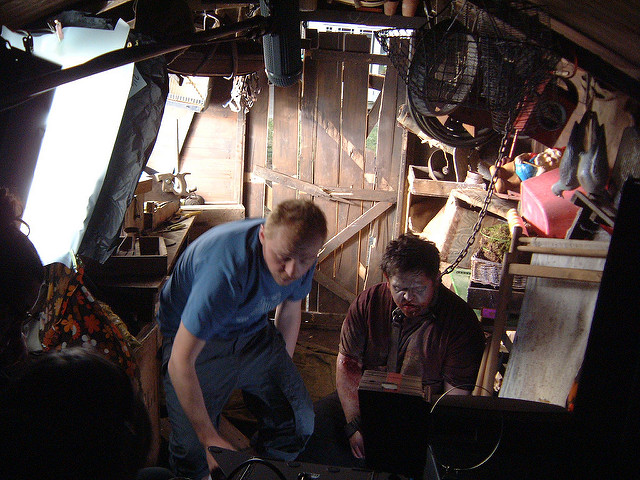 By the way, the reason 'You're My Best Friend' ended up as the final song in the movie is because it is track listed after 'Don't Stop Me Now' on 'Queen's Greatest Hits'. So we would keep hearing that intro whenever we listened to the CD (remember them?).
That opening line, 'Oooh, you make-a me live' sealed it. We had to use it.