Ah yes. 'Foree Electric'. This was shot on a Sunday on Finchley High Road in North London in an electronics shop now called Garland Electronics. This day is notable for a couple of reasons.
It was our first shooting day with both Bill Nighy and Rafe Spall. The former is wearing a rather undashing beige mac and the latter was in his pre super stud teenage years. Both are a joy to work with and I look forward to collaborating with them again.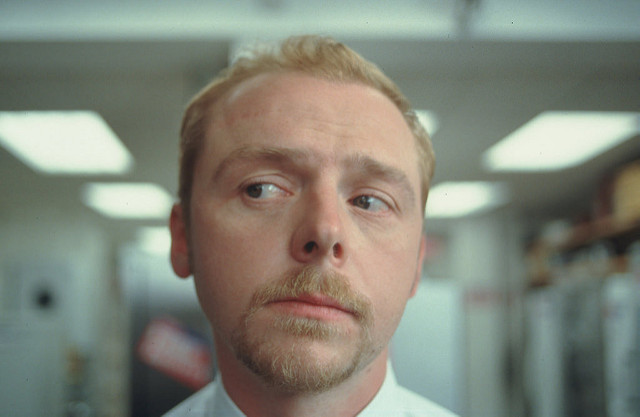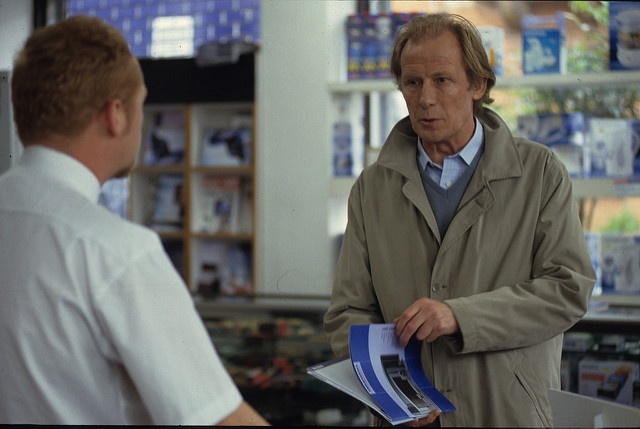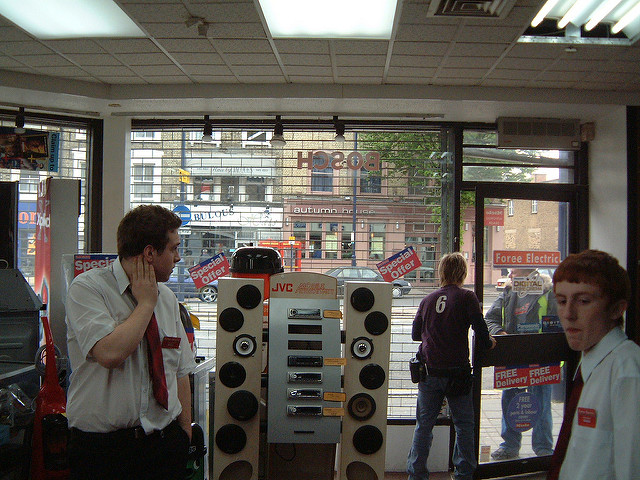 When the film was released we made 'Foree Electric' badges for all the directors and writers who gave us press quotes - George A. Romero, Sam Raimi, Guillermo Del Toro, Peter Jackson, Stephen King, Robert Rodriguez and Quentin Tarantino. So there was a great batch of name tags made that read simply George, Sam, Guillermo, Peter, Stephen, Robert & Quentin. They were all ranked as assistant manager. George wore his for the entire 'Land Of The Dead' shoot.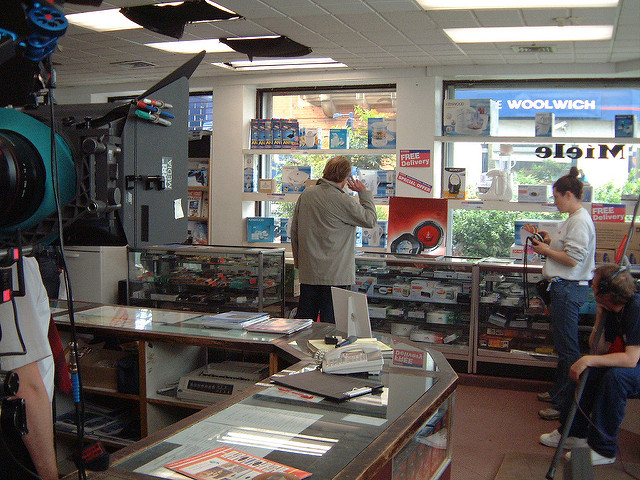 We also gave a 'Foree Electric' badge to Ken Foree. He did not like the 'assistant manager' ranking and said 'I own the store, I should be manager'. We made him another one.