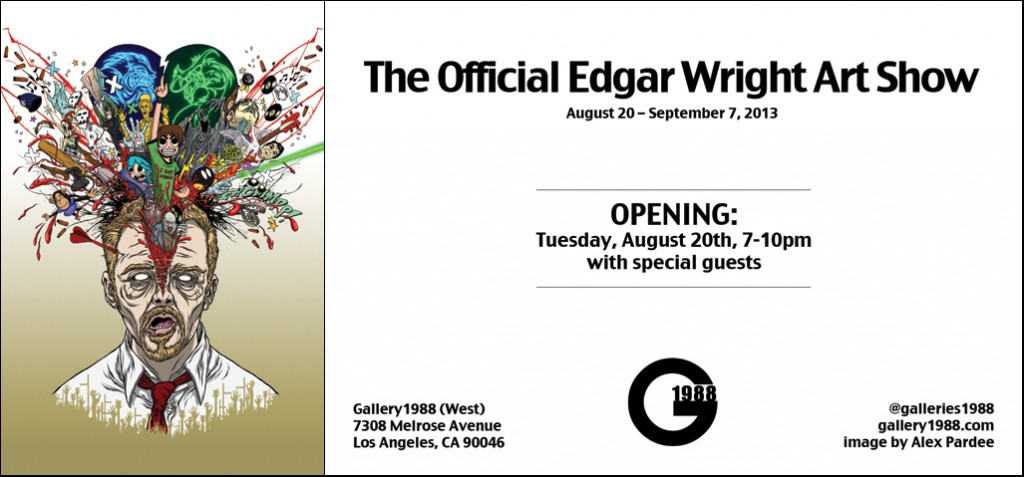 In 2007, Kevin Smith took me to the CRAZY FOR CULT show at Gallery 1988 where I bought two 'Shaun Of The Dead' paintings. So I am absolutely thrilled to have a whole show dedicated to my films and TV work next week. See you there.
There are some preview images of art from the show on Gallery 1988's Tumbr page here.
And check with the venue directly or further information on the show here.