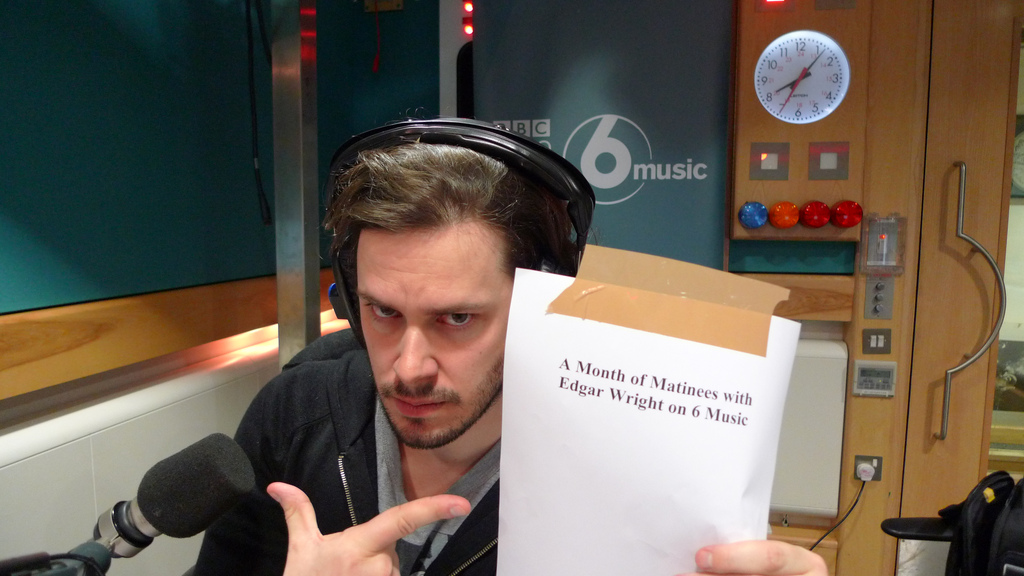 Hey, don't forget, my 2 hour 6music festive show is on this Sunday, Dec 20th at 3.30pm!
(That's 15.30 on the Mike Watt clock).
6music let me take over the airwaves, so expect some glam, some Scott Pilgrim tracks, soundtrack cuts, disco, comedy gems and a whole bunch of my favourite music from the sixties to the nearly not with us anymore noughties.
Lots and lots of cool tracks, 30 to be precise.
You will enjoy. Do tune in or listen to it live on iPlayer (here) or after it's aired on iPlayer (here).
Edgar
A Month of Matinees continues with the British film director Edgar Wright. Making his name as the director of the cult British comedy TV show Spaced Edgar has gone on to direct the two biggest British comedy films in recent years - Shaun of the Dead and Hot Fuzz. Today he plays tunes from his record collection and explains how certain music comes to be used in certain parts of films. There's also an insight into his favourite work in other soundtracks. For further info click here.