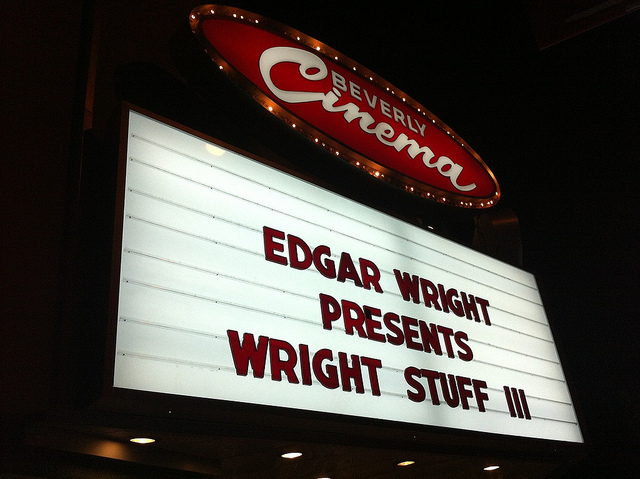 And lo, the 'Movies Edgar Has Never Seen' became the films I have seen.
In the last 8 days at the New Beverly Cinema, I saw 17 movies for the first time on the big screen with a great crowd. It was bliss and thanks to all who attended.
Anyone who attended can tell you what a blast it was to see these movies with an audience. It's my perfect way to spend my time, in a darkened theatre with fellow movie fans. And to fill in my cultural gaps in front of a paying audience was a hugely fulfilling experience. There's no shame in not having seen a great movie, especially if you can cross it off the list in such an spectacular manner.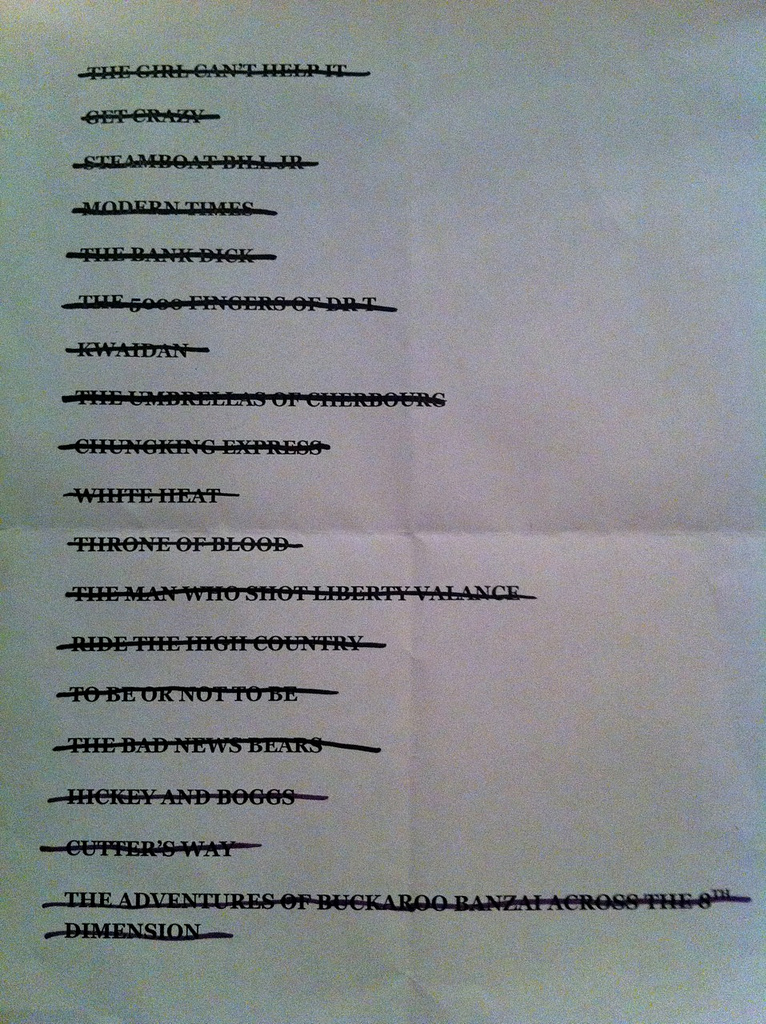 So thanks to my amazing guests for this series who were (in order), Joe Dante, Allan Arkush, Eli Roth, Thomas Jane, Clifton Collins Jnr, Mary Elizabeth Winstead, Bryan Lee O'Malley, Michael Bacall, Greg Mottola, Bob Weide, Patton Oswalt, John Landis, Matthew Weiner, James Gunn, Richard Schickel, Rian Johnson, Peter Bogdanovich, Joe Carnahan, Leonard Maltin, Doug Benson, Larry Karaszewski, Walter Hill, Elvis Mitchell, Daniel Waters, Josh Olson, Richard Kelly and (in spirit) Kevin Smith.
I am truly spoilt by having these guests to introduce the films with me. It has been the best way to watch them, with enthusiastic and intelligent contributions from all.
Further thanks to those fine fellows who made written contributions for the night, (Stephen King & Joel Coen) and those who helped suggest the double bills themselves; Quentin Tarantino, Joe Dante, John Landis, Judd Apatow, Bill Hader, Joss Whedon, Guillermo Del Toro, Greg Mottola, Rian Johnson, Daniel Waters, Larry Karaszewski, Josh Olson, Jason Schwartzman, Doug Benson and Harry Knowles, not to mention all of you who frequent this blog and came up with a total of 1552 individual suggestions of what to screen in the season. And what a final 17 movies too!
The Marquees
I must also thank those without whom I could do none of this; Michael Torgan, Julia Marchese, Greg Longstreet, Marc Heuck, Leo Thompson, Lee Thomas, Brian Siberell, Rowena Arguelles, Michael Sugar, Adam Siegel, James Schamus, Devin Faraci, Jeremy Smith, Damon Houx, Phil Blankenship, Tim League, Stefanie Larson, Tamar Teifeld, Matthew Patterson, Jules McLean and Russell Walks.

Thoughts in closing.
Edmond O'Brien was the MVP of the festival with appearances in 'The Girl Can't Help', 'White Heat' & 'The Man Who Shot Liberty Valance'.
I'm glad Allan Arkush was present to witness the crowd eating up 'Get Crazy'.
Comedies should always be seen with a large audience.
I will never un-see the Elevator Operator from '5000 Fingers Of Dr T'.
'Umbrellas Of Cherbourg' and 'Chungking Express' is a perfect double bill.
'White Heat' and 'Throne Of Blood' have a spooky amount of similarities.
Joe Dante, Leonard Maltin, John Landis and Peter Bogdanovich are Human Cliff Notes. Having them introduce the movies with me was akin to Woody Allen pulling Marshall McLuhan into line in 'Annie Hall'.
'Bad New Bears' with kids smoking, kids drinking, kids saying racial slurs was a PG.
'Hickey And Boggs' reminds us that Bill Cosby was a badass.
'Cutter's Way' is the dark cousin to 'The Big Lebowski', the Black Russian to its White.
'Buckaroo Banzai' at 1am, hopped up on coffee and too many Junior Mints may be the best / worst way to see that movie. What an end credit sequence to go out with.
Oh and it's worth pointing out, since I published my long list of 'Movies I've Never Seen' in October. I have also managed to watch these, some on the big screen too. My quest continues…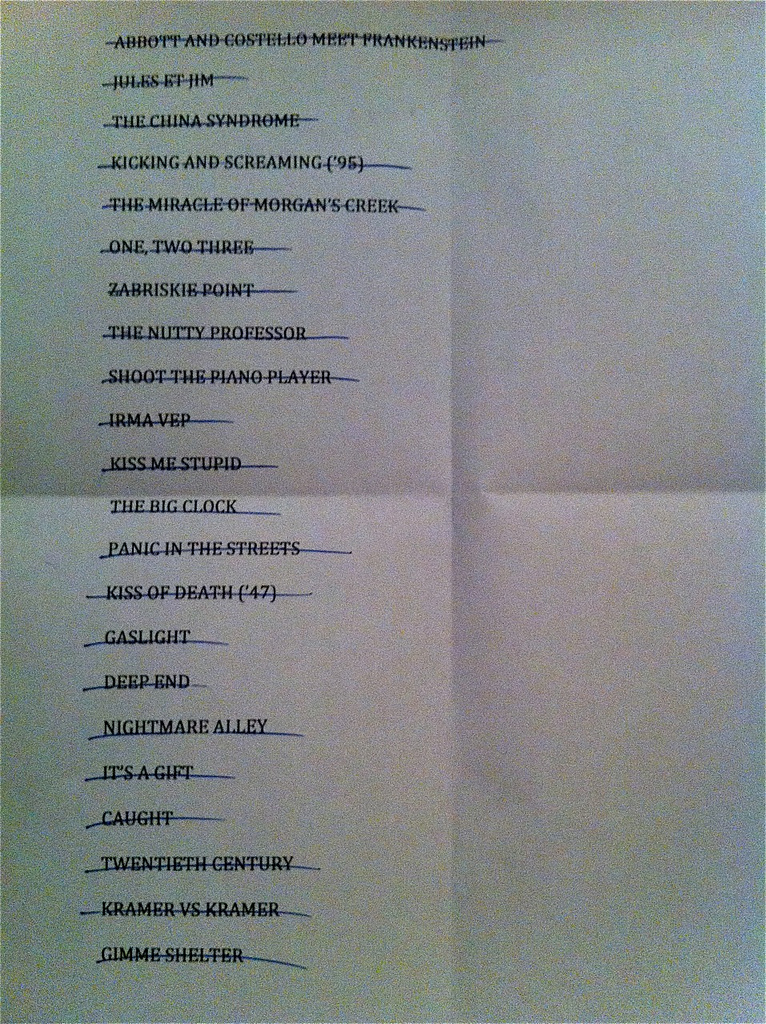 So that really is all folks, don't forget to sign Julia Marchese's petition to save 35 mm and hopefully I will see you all at the movies very soon.
To go out, a lovely montage edited by Marc Heuck, who also put together all the 35mm trailers for the season.
Ta ta.